Small Business IT Support
Cronos IT will aim to act as your own personal IT Support, ready to help anytime either with remote support, telephone support, email support or onsite support. You will have complete confidence with us knowing that you have dependable IT support ready to help
Home IT Support
We offer a professional and cost effective IT service to your home either by remote support or at your home. We can provide you with the highest quality service at competitive prices.
30 Day IT Support Contracts
Our all-inclusive IT support packages provide all the assistance you qill require without spiralling costs.
Business IT Support Cheshire – Managed IT Services
Cronos IT Solutions Limited is an innovative company specialising in providing Managed IT Services, Business IT Support and Computer Support for small organisations and home users. Along with our award winning IT Support Chehsire, we also offer robust technologies to the business community. We are based in the heart of Cheshire and pride ourselves on being dependable, whilst also providing a quick and efficient service.
We use trusted solutions from industry leading IT suppliers, as well as offering proactive computer support. Our customers are always our priority and we introduce a personable approach to service. We try to not use any technical jargon and will always explain things as simply as possible. This means that our customer retention is extremely high, as we tried and trusted.
At Cronos IT we are highly qualified and accredited within our field, always providing a high standard for Ad-hoc IT support services in Cheshire. We have vast experience in deploying cost-effective and manageable information technology to the business workplace. Our clients range from small businesses consisting of one to fifteen employees to individual users. 

We like to solve your IT problems before they happen. If things go wrong with your IT we're just a phone call away to helping you. Don't worry if you don't have a support contract as we can help with IT problems through our Adhoc support service.

Expert Migration Service
Cloud Integration
Working Across Multiple Devices

Safe & Secure Data Backups… Speedy Recovery
With an effective backup strategy you will be protected from the worst that can happen to any business.

Making sure you have the correct network infrastructure is a critical part of any business. Cronos IT can help make sure you have the right hardware, software and services.

Want to have your computing resources such as company data, emails and applications stored to a hosted, off-site location? Cronos IT can help your business save time and money with the use of secure cloud infrastructures.

Cronos IT have vast experience in implementing a wide range of security solutions. From Firewalls, Anti-Virus, Virtual Private Networks, Email Filtering and much more.
Approach
Professional IT Services & Technology Consulting
With Cronos IT providing you quality IT services, your company can avoid those extra costs in employing full time IT employees. We offer cost effective technology solutions that help your business grow.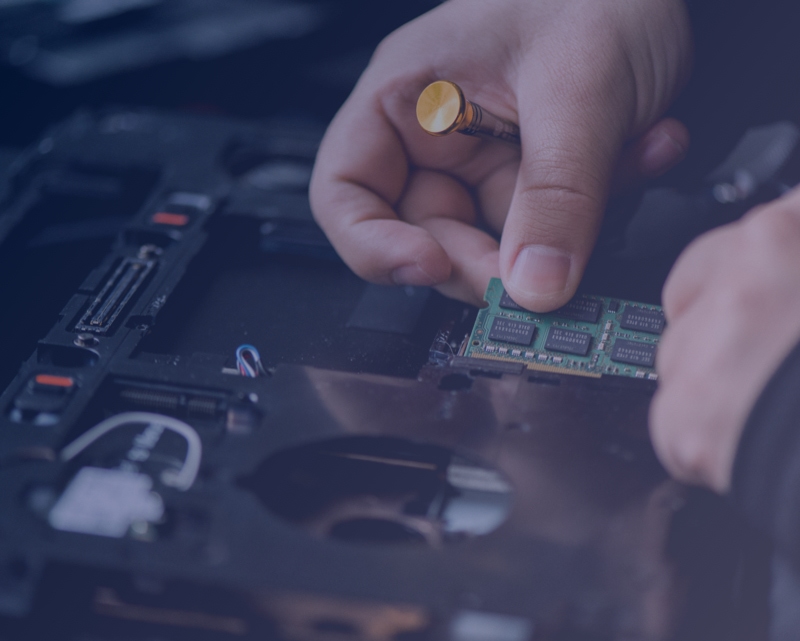 We Create Fully Connected Systems So You Can Focus On Your Business
Our aim is allow the customer to access precious data securely and anywhere using trusted platforms that are onsite or in the cloud.
Get Started Five Spheres. One Mission.
Most businesses have very similar IT needs; from accessing emails to data backup and internet access. We have taken all of these requirements and chosen five simple categories: Secure, Repair, Support, Connect and Monitor. When we provide you with your free IT audit, we use these 'spheres' to help us understand your IT priorities.
Something that sets us apart from our competitors, is that we offer small business IT support within Cheshire, with no lengthy or binding contract. We seek to make our services as accessible as possible to any business and so can offer tailored packages specifically manufactured for your company. For example, you either use a 'Pay as you go' IT support subscription or a monthly contract. This makes payments easy to manage.
Remote and onsite IT support is an important feature of our company and is specifically for customers who do not want to commit to an IT subscription service. Just simply call us and we can help with a variety of issues. Please read our terms and conditions for more details and for package information.
Office
Winsford, Cheshire, CW7 2GT
Hours
M-F: 9am - 5:30pm
S-S: Closed